PROPOSED ERECTION OF 3 BLOCK OF 19 STOREY AND 1 BLOCK 5 STOREY CONDOMONIUM HOUSING DEVELOPMENT(332 RESIDENTIAL UNITS + 3 SHOPS) WITH 2 BASEMENT CARPARKS,SKY TERRACES,SWIMMING POOL,COMMUNAL & ANCILLARY FACILITIES ON LOT 10293P MK 17 AT PHENG GECK AVENUE(TOA PAYOH PLANNING AREA)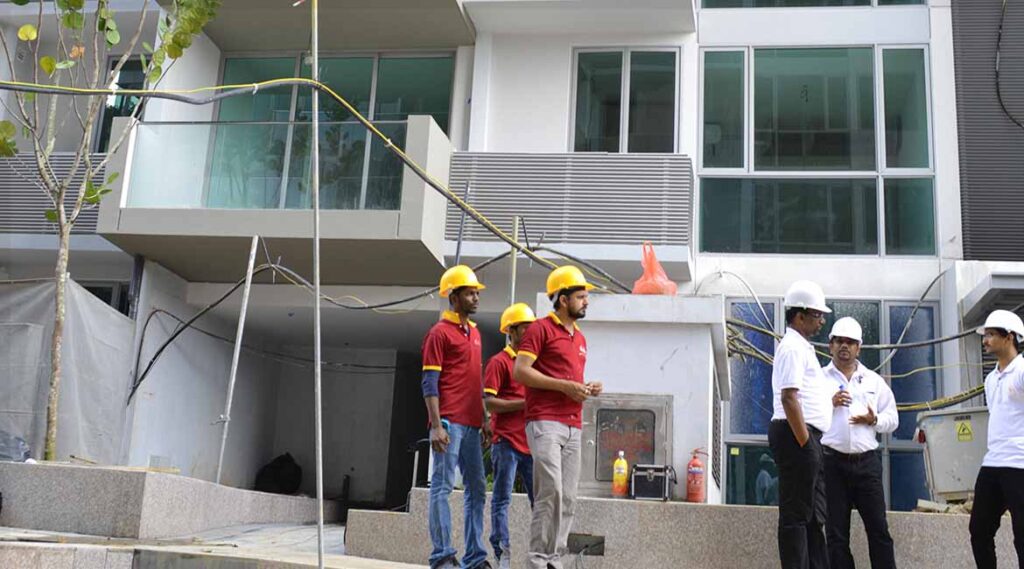 Our Team & Nature of Work :
As Dry wall partition is the new focus of modern technology in construction industry, for the Sennett Residences Project we specially formed a team who have well experienced in modern technology & techniques and also to meet high level requirements in acoustic insulation, thermal insulation and resistance to fire and damp conditions. They are highly efficient, experienced technical Staffs, Site Engineers , Site Supervisors, safety supervisors and highly skilled Ceiling Partition workers to carry out the works.
We do have the reputation for our style of works and its completion on time as per our client's request.
Main Contractor: Rich-Link Construction Pte. Ltd. Reference: Mr.Khor Chin Mien (Project Manager) Tel : 6292 3771.