The Venue(6, Tai Thong Crescent - Singapore - 347840)
PROPOSED ERECTION OF 4 BLOCKS OF 18-STOREY RESIDENTIAL FLATS (TOTAL 260 UNITS), 1 BLOCK OF LOW-RISE RESIDENTIAL FLATS(TOTAL 6 UNITS) WITH COMMERCIAL AT 1ST STOREY(TOTAL 28 UNITS) AND 3 BASEMENT CARPARK ON LOTS 10535L MK 24 AT TAI TONG CRESCENT(TOA PAYOH PLANNING AREA)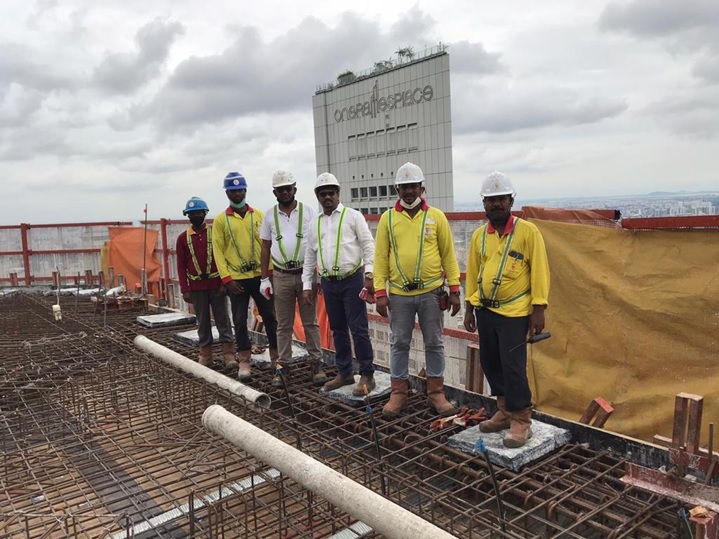 Our Team & Nature of Work :
For the Venue residences Project, we do have the team of highly efficient, experienced technical Staffs, Engineers , Site Supervisors, safety supervisors and highly skilled rebar workers to carry out the Steel Reinforcement works.
We do have the reputation for our style of works and its completion on time as per our client's request.
Main Contractor: : Dragages Singapore Pte Ltd. Reference: Mr. Rama Perumal (Project Manager) Tel : 6589 9170 Ext - 190.